Betting Previews & Tips for Nov 29 – World Cup 2022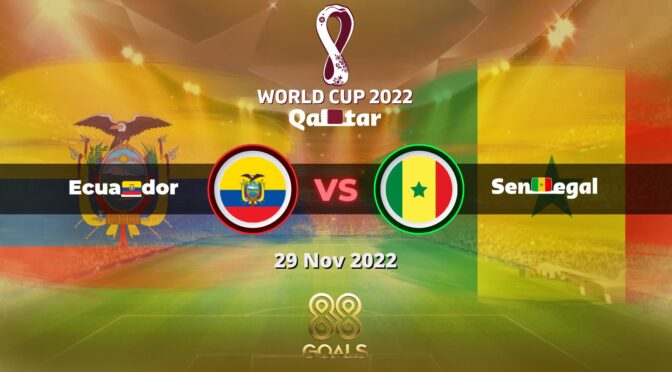 Tuesday is an exciting day for the FIFA World Cup, as we watch eight teams in Groups A and B go head-to-head in their final group stage matches. It is the first time we'll see which teams will be making it to the Round of 16, so many people are going to be sitting on the edge of their seats waiting to see what happens. Read for some World Cup betting?
The only difference that these group stage games have compared to others is that both Group A games will be played at the same time, followed by both Group B games at the same time too.
Therefore, if you want to watch the games, you're going to have to choose which ones take priority. Will you be starting with Ecuador facing Senegal under the Qatar sun? Or will you wait to see if Qatar has their first win in this tournament when playing against the Netherlands? You may also have to toss a coin to see if the USA will beat their drawing streak or if England will come out victorious against its UK neighbour, Wales.
Ecuador vs Senegal
Odds:
Ecuador 2.33
Senegal 3.13
Draw 3.11
One of the first games to kick off Tuesday's FIFA World Cup games is Group A's Ecuador vs Senegal match. This one is a fairly close one for both teams as they have both played somewhat similarly in their past matches against Netherlands and Qatar.
Both teams have managed to come out on top against Qatar, with Ecuador winning 2-0 and Senegal winning 3-1. While neither managed to beat the Netherlands, Senegal didn't manage to score against them with a final score of 0-2, whereas Ecuador showed their strengths when they drew 1-1.
Therefore, it seems that although they both displayed similar performances, Ecuador has managed to prove that they have what it takes to go slightly above and beyond and potentially come out on top when playing against Senegal. Ecuador has managed to grab four points, and since Senegal has three, Ecuador only needs to draw in this game to be in with the chance of moving to the round of 16.
If Senegal wants a chance of qualifying for the next round, they need to win the match. However, this isn't looking as likely as they haven't played with as much strength as Ecuador in their past two matches. They need to be really determined to get ahead of Group A in this match, and there have been enough other surprises in this World Cup that it could happen.
Ecuador scored a total of three goals throughout its last two matches, and all three were made by team captain Enner Valencia. However, in the last game against the Netherlands, he was unfortunately taken away on a stretcher. We don't know if this will affect how he plays in Tuesday's game, but if he has managed to rest and recuperate, then there's no saying what he can do.
Senegal has managed to spread out their scores a little more, all of which were made during the Qatar game. Boulaye Dia made the first score of the tournament for Senegal in the 41st minute of the game, followed by two more by Famara Diedhiou and Bambda Dieng in the second half.
While your bets are much safer to be placed on Ecuador at this point, the odds are all so close to each other still that there is a chance that Senegal may be able to turn things around.
Betting Tips:
Score Prediction: 1-0 Ecuador
Ecuador to Win @ 1.38
Netherlands vs Qatar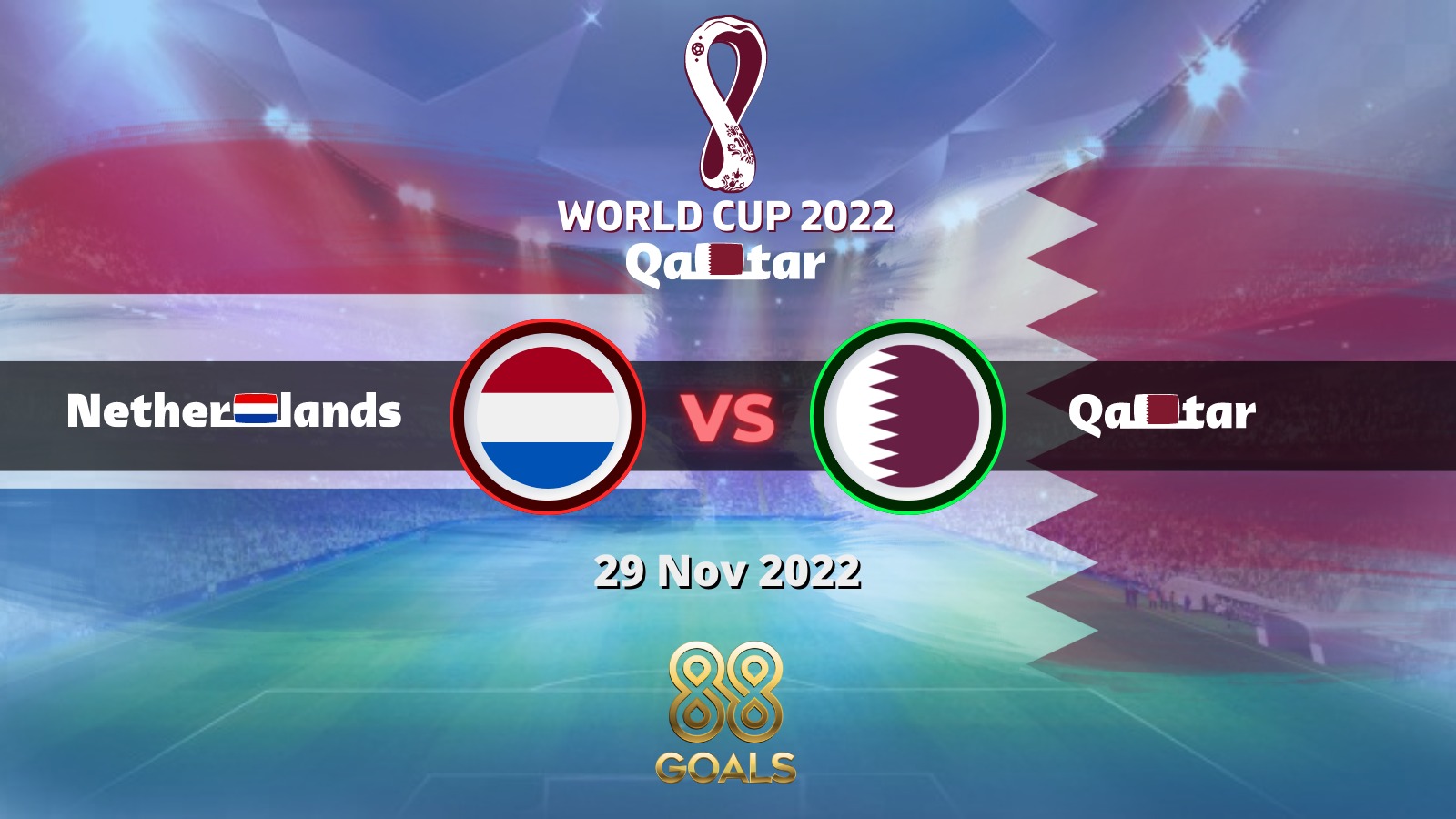 Odds:
Netherlands 1.21
Qatar 12.00
Draw 6.30
The Netherlands vs Qatar game will be going on simultaneously in the other Group A match, where Ecuador plays against Senegal. However, this one may not be as thrilling to watch because Qatar has already been eliminated from making it through to the round of 16. This match is purely to see how well the Netherlands do and whether they will be able to secure their own place.
Qatar has lost both of their matches against Ecuador and Senegal, and the Netherlands has had a good run with a win against Senegal and a draw against Ecuador. Due to this, the chances of the Netherlands coming out victorious in this game and securing the three points they need to progress to the next round are incredibly high.
The Netherlands is still a favourite in Group A and has been ranked highly by many as being the team to come out with the most points and make it through to the next round. They have shown extremely strong defence when playing against both Senegal and Ecuador, but they may need to work on their offence when playing against Qatar to get the win they need.
What is interesting about this game is that Qatar has never played an official game against the Netherlands, so they could always come out and surprise us in this match. Since Qatar has already lost two of its matches so far, if they lose against the Netherlands in this game, they will be the first host nation to lose all three of its matches in World Cup history.
Since the Netherlands were outplayed by Ecuador on Friday, they have much to prove in this match and show viewers that they can make it back on top. Luckily, they are playing against a team that has not managed to show much skill yet, but at the same time, they could use their past failures to fuel themselves and come out stronger before they have to exit the tournament.
Either way, the odds for this game are much more in favour of the Netherlands, and if you were to place your bets on one of the teams, then you would be much safer avoiding Qatar.
Betting Tips:
Score Prediction: 3-0 Netherlands
Netherlands to Win @ 1.21
Iran vs USA
Odds:
Iran 3.93
USA 1.97
Draw 3.26
After Group A has consolidated its place in the round of 16, it is time to move on to the Group B matches. Iran and USA will be battling it out for a place in the knockout round, and things are looking positive for Iran, who managed to secure themselves a 2-0 victory over Wales last Friday. However, they were also defeated by a humbling 6-2 when playing against England first, so the outlook of this game is pretty mixed.
While Iran did manage to bounce back against Wales, the USA is still coming in strong regarding the odds and who will win this game. Although the USA's last match ended in a goalless draw against England on Friday, since England managed to beat out Iran so significantly, it proves that they may do the same.
The USA has had a dry spell during this tournament, as they have only managed to achieve draws in the first two games. While they didn't score anything against England, they did manage to achieve one goal in their first match against Wales. Therefore, the nation may have something to prove today, and if they beat Iran, they have a strong chance of coming out on top and making it through to the next stage.
Iran and USA have only played each other twice in the past, with their last game ending in a 1-1 draw during a friendly. However, Iran did manage to come out victorious in their last meeting in the FIFA World Cup in 1998, with a 2-1 win. While this doesn't look too positive for the USA, the way their men have played in the past two matches has shown they do, in fact, have the skills to make it through.
The USA may have found some confidence after their game against England, and they could be coming onto the pitch believing they can make it through. Therefore, the odds are in USA's favour, and your best bet for this game is to place your bets on them.
Betting Tips:
Score Prediction: 1-0 USA
USA to Win @ 1.97
Wales vs England
Odds:
Wales 7.10
England 1.45
Draw 4.10
While the USA vs Iran game is going on, you can also switch channels and start watching Wales vs England game, too, as they are both on at the same time to see which teams out of Group B will make it past the group stages. After England's disappointing goalless draw against the USA on Friday, we are looking to see if they will be able to make a comeback and defeat Wales as triumphantly as they did Iran with the 6-2 win.
The outcome for Wales isn't looking very positive, and the chances they get through to the round of 16 are bleak. With only one point due to their 1-1 draw, they would need to win against England by more than six goals and hope that USA and Iran draw for a chance of making it to the next stage.
In that case, there is no surprise that the odds are in England's favour for this game, especially since they are leading the board for Group B with four points. They may also be looking to come back strong and move into the next stage with a bang after the 0-0 stalemate they had when playing against the USA.
In the past, England and Wales have played a massive 103 matches against each other. However, England has proven to be the more victorious team out of the two since they have won against wales 68 times. This makes things look positive for England in the outcome of this game.
The chances of Wales winning are very low, but with the outcome of some of the games in the FIFA World Cup this year, you can never be so sure. However, if you're looking for a safe place to put your bets, then your best chance is to go for England winning this game.
Betting Tips:
Score Prediction: 1-2 England
England to Win @ 1.45