Betting Previews & Tips for Dec 4 – World Cup 2022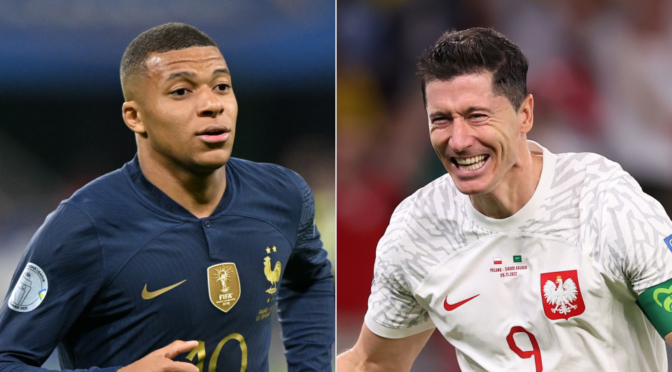 The round of 16 matches has officially kicked off in the FIFA World Cup, and we're already seeing the Netherlands and Argentina make it through to the quarter-finals. However, we still have another 12 teams ready to battle it out and secure themselves a space in the next round, including on Sunday, 4th December.
We will now see four more teams head to the pitch and see who will be making it to the quarter-final game on Saturday, 11th December. The first game of the day on Sunday will be France versus Poland, which will undoubtedly be interesting to see if the reigning champions can make it through again. This will be followed by another exciting fixture with England and Senegal, which will no doubt have viewers on the edge of their seats.
There are certainly teams that are expected to win these matches, but are the odds in their favour? Have you placed your bets on these games yet, or do you need a little bit of extra intel to help you out? Luckily, we're here to provide you with all the odds you need and extra predictions to make the best possible choices when you bet online.

France vs Poland
Odds
France 1.33
Poland 8.90
Draw 4.90
Sunday's games will begin with the big France and Poland fixture. They've already shown their skills on the football pitch, but now it's time to see if they can keep up their momentum and make it through to the next stage. While France is the clear favourite to win due to their reigning victory in the 2018 FIFA World Cup. However, while the odds are in their favour, they aren't as far apart as some of the previous games, which means we could be in for a surprise.
Poland went against Mexico, Saudi Arabia, and Argentina in the group stages. They finished second in the group's standings, but the results were a little bit mixed. The team secured themselves a 2-0 win against Saudi Arabia and a goalless draw with Mexico, but they also had a 2-0 loss when they went up against Argentina.
Unfortunately for Poland, France had a better track record in the group stages when the team played against Australia, Denmark, and Tunisia. They started off incredibly well with a 4-1 victory, and this luck was continued when they won 2-1 against Denmark. These two games pretty much secured them a spot in the round of 16, which means they may have lost their fight when they lost 0-1 against Tunisia.
While France did lose their last group stage game, they still have a better track record than Poland. The team managed to secure a total of six goals in all three of the matches, whereas Poland only scored two. This and the fact they are the reigning champions puts the odds in France's favour.
When examining the past games of the two teams, France also has a better track record there. They have come head-to-head a total of 16 times, and France has managed to win half of these games. However, despite France's reputation and skills, Poland has managed to win three games and finish in a draw for the other five. Therefore, while France has won more games in the past, it isn't impossible for Poland to beat them.
So, while the French are the favourites to win, especially when it comes to the odds, there still is a slight chance that Poland could make it through to the quarter-finals. They have proved that they have what it takes to beat France; however, with the way France has played in their other games in the tournament, it is looking more likely for them.
Therefore, when you're about to place your bets, you will have a better chance of bringing home some winnings when you bet that France will win by a landslide. However, if you want to test your luck it and potentially win a larger sum of money, you can back Poland.
Betting Tips:
Score Prediction: 3-0 France
France to Win @ 1.33
England vs Senegal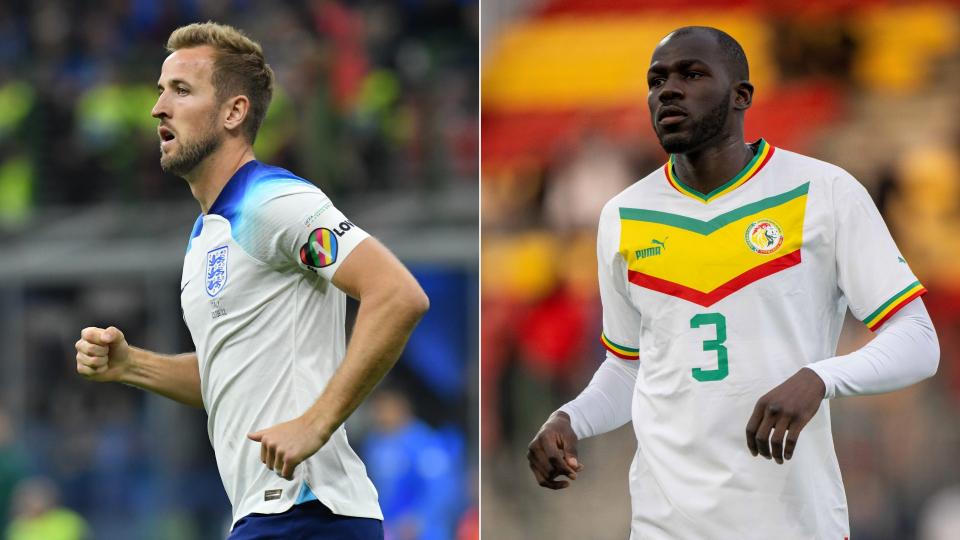 Odds
England 1.52
Senegal 6.80
Draw 3.81
So, who will be going against the winner of the France vs Poland match? We will find that out very soon, as the England vs Senegal fixture will be aired immediately afterwards. This game is a little bit closer than the previous one because neither team is the reigning champion of the last FIFA World Cup. However, England did finish first in Group B's standings, whereas Senegal only came in second in theirs.
We have already seen England go up against Iran, USA, and Iran, and they remain unbeaten in this year's tournament. They have scored a grand total of nine goals so far, which is even more than France. The team started off well with a 6-2 victory against Iran and ended up with a 3-0 win after a goalless draw against the USA.
While Senegal didn't score as many goals as England, they still managed to show the world what they are made of with two wins. The team secured their first 3-1 win against Qatar and then finished off the group stages with a 2-1 victory against Ecuador. However, they did have one 2-0 loss in the first game against the Netherlands.
So, although Senegal has a loss and England doesn't, their performances are rather similar, which means the odds are quite close as well. However, England is still the favourite to win and make it through to the quarter-finals by increasing their overall goal count into double-digit figures.
What is incredibly interesting about this game as well is that the two teams have never played against each other before. We, therefore, have no history on which to base our predictions for the outcome of this fixture. England could act with the odds and come out victorious, but we may also see Senegal surprise us and make their way through to the next round.
So, what should you bet on? Of course, England would be the safest option, but Senegal will most likely score at least one goal as they have shown their skills on the pitch already. And you never know; if you bet on Senegal, you may even see yourself bringing home some extra cash.
Betting Tips:
Score Prediction: 3-1 England
England to Win @ 1.52